Stamina AeroPilates Magic Circle
Steel, Foam, Rubber

Imported

AeroPilates Magic Circle included

14.75″ diameter

Professional grade, nonporous, molded padding

Instructional DVD included: workout time approximately 23 minutes
Last updated on 2021-10-12 3:17 am
Stamina AeroPilates Magic Circle is your Secret Weapon: Pilates Founder Joseph Pilates made the very first Pilates ring – or more commonly known as a "magic circle" – out of the ring of a keg. Stamina AeroPilates Magic Circle materials have since been updated (available in everything from flexible metal to rubber), but their benefits have stayed the same. This small prop packs a punch with its powerful advantages.
Benefit 1: Strengthen Your Muscles. The Stamina AeroPilates Magic Circle provides low to medium resistance for your Pilates exercises. The soft rubber-covered resistance ring allows you to do a variety of exercises for either the upper or lower body. The repetitive, slow movements used with this ring allow for more targeting toning for Pilates exercises on your mat or reformer machine. When used properly, it will speed up the results from your fitness efforts. Using the AeroPilates Magic Circle retrains your body to move in safer, more efficient patterns of motion – invaluable for injury recovery, sports performance, good posture and overall health.
Benefit 2: Varied Exercises for Advanced or Beginning Pilates. The Stamina AeroPilates ring offers more versatility than comparable Pilates magic circles. Handles on the inside and outside of the ring allow you to stabilize the ring with pressure on either side depending on your comfort. Stamina's high quality construction ensures you'll have the AeroPilates Magic Circle for long-lasting use.
Benefit 3: A Completely Portable Practical. The Stamina AeroPilates Magic Circle weighs just over an ounce, making it the perfect travel buddy to perform Pilates whether you're gone for a weekend business trip or that vacation to Greece you've always wanted.
Product Specifications:
Improves muscle tone
Target your inner and outer thighs, arm, and chest
Professional grade, nonporous, molded padding
Padded handles inside and outside the circle
14.75″ Diameter
90-day warranty
This professional quality Magic Circle can be used alone as demonstrated in the accompanying video or added to your AeroPilates reformer workout. This Magic Circle features form molded grips to fit comfortably against your body with a nonporous, molded padding that resists moisture.
The Magic Circle was created by Joseph Pilates to be a versatile exercise aid you can use anywhere. The soft rubber-covered resistance ring provides faster, more targeted toning, improving muscle strength throughout the body especially in problem areas like the inner and outer thighs, upper arms, and chest. The comprehensive, easy-to-follow instructional DVD demonstrates how the AeroPilates progressive fitness system, can help you sculpt and reshape your body the AeroPilates way!
Compare Offers for Stamina AeroPilates Magic Circle
Full Specifications
| | |
| --- | --- |
| Brand | Stamina |
| Manufacturer | Stamina Products, Inc |
| Manufacturer Part Number | 05-0020B |
| Model | 05-0020B |
| Assembled Product Weight | 1.5 oz |
| Fitness Goal | Strengthen Core, Lose Weight, Enhance Flexibility, Tighten & Tone |
| Color | Black |
| Assembled Product Dimensions (L x W x H) | 14.75 x 14.75 x 2.25 Inches |
Watch video about Stamina AeroPilates Magic Circle
AeroPilates Magic Circle
Visit www.staminaproducts.com for more information! AeroPilates Magic Circle 05-0020.
AeroPilates Magic Circle: Level 1 Workout Preview
Watch the full workout and see more of AeroPilates' growing, on-demand workout library at ...
Please follow and like us:
1 review for
Stamina AeroPilates Magic Circle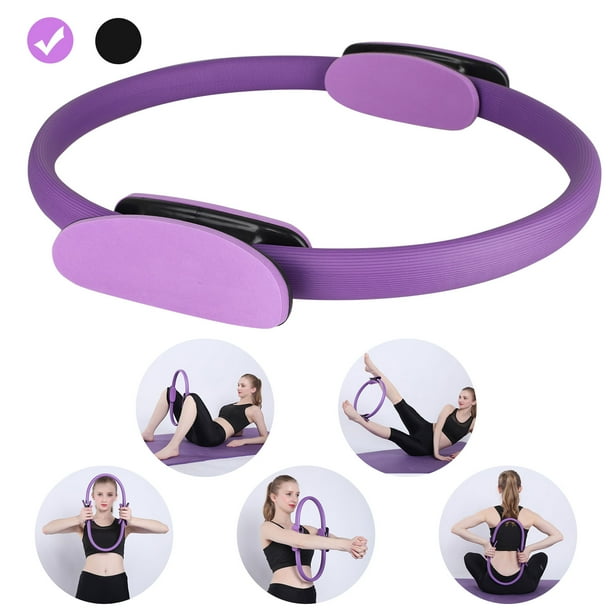 Stamina AeroPilates Magic Circle