Performix SST Thermogenic Supplement
Don't count your workouts. Make your workouts count. The Suspension Super Thermo Complex in PERFORMIX SST features Terra Pod Ballistic Beadlets that are packed with powerful ingredients including Caffeine, TeaCrine, Yohimbine to stimulate thermogenesis, creating and supporting energy for the entire body.
Last updated on 2021-09-11 10:21 pm
ENERGY AND METABOLISM† PERFORMIX® SST is powered by Caffeine and Capsimax® to accelerate your body's metabolism, provide sustained energy and support fat breakdown. The inclusion of clinically-tested Capsimax®, a naturally-derived, highly active concentrate of natural capsaicin which has been shown to increase resting energy expenditure by about 100 calories a day*, allows PERFORMIX® SST to accelerate your own body's metabolism to provide energy.† FOCUS† PERFORMIX® SST is powered by Caffeine,
Teacrine®, and Sensoril® to promote focus, clarity, concentration, and alertness. Timed Release TERRA Intelligent DosingTM allows PERFORMIX® to extend the key benefits of SST over time. PERFORMIX® is a fitness movement; a collection of like-minded leaders dedicated to creating a virtuous circle of empowerment, empathy, aspiration and inspiration through fitness. We seek to inspire those who join our movement to believe in a more perfect version of themselves.
Whether in our products, PERFORMIX House, or FitOps Foundation, we believe that we are most human and most alive when we are striving for more at the apex of failure and success. We don't accept the norm. We strive to disrupt it. UNLOCK YOUR MENTAL AND PHYSICAL BEST WITH PERFORMIX® Visit performixdriven.com/trainer to learn more and join the movement. WHEN YOU BUY PERFORMIX® YOU SUPPORT THE FITOPS FOUNDATION The FitOps Foundation is the purpose that fuels PERFORMIX®.
The transition for armed forces members from service into civilian life can sometimes come with a loss of purpose and identity. Fitness and service share the pillars of leadership, physicality and accountability. Having served himself PERFORMIX® CEO Matt Hesse recognized the opportunity to transform the lives of veterans through fitness by certifying them as elite personal trainers, thus helping him find purpose again through meaningful careers in fitness. If you or someone you know may be a candidate for FitOps or you want to get involved in our mission, please visit FitOps.org.
This product is to be used in conjunction with a healthy diet and regular resistance exercise regime. †These statements have not been evaluated by the food and drug administration (FDA). These products are not intended to diagnose, teat, cure or prevent any disease.Increased Energy; Accelerated Metabolism; Enhanced Focus, Timed-Release Thermogenic; Weight Loss; Fat Burn
Compare Offers for Performix SST Thermogenic Supplement
Full Specifications
| | |
| --- | --- |
| Gender | Unisex |
| Primary Ingredient | Caffeine |
| Food Form | Capsules |
| Capacity | 40 capsules |
| Manufacturer | Lonza |
| Product Net Content UOM | Capsules |
| Count | 40 |
| Price Per Unit UOM | Each |
| Model | SST Thermogenic Weight Loss & Energy Sup |
| Brand | Performix |
| Height | 7.15 |
| Activity Stage | Pre-Workout |
| Nutrient Content Claims | Thermogenic |
| Number of Customer Ratings | 100 |
| General Standards & Certifications | None Listed |
| PPU Quantity of Units | 40 Each |
| Age Group | Adult, Teen |
| Recommended Use | Nutritional Supplement |
| Vitamin & Supplement Type | Weight Loss Supplements |
| Count Per Pack | 40 |
| Product Name | PERFORMIX® SST 20 Servings/40 Count |
| Flavor | Unflavored |
| Depth | 3.15 |
| Form | Capsules |
| Color | Multi |
| Container Type | Box |
| Width | 2.95 |
| Fitness Goal | Increase Energy & Endurance |
| Features | Fat Burner |
| Assembled Product Weight | 0.414 POUNDS |
| Assembled Product Dimensions (L x W x H) | 3.00 x 3.06 x 7.08 Inches |
Watch video about Performix SST Thermogenic Supplement
Performix SST - Suspension Super Thermogenic - Review
This is a quick review of the Performix SST (Suspension Super Thermogenic).
Performix Iridium SSTi Review (Fast & Simple)
Thank you for checking out my Performix Iridium SSTi Fat Burner Review. I hope this video helped you guys out. Comment below if you have any questions.
Please follow and like us: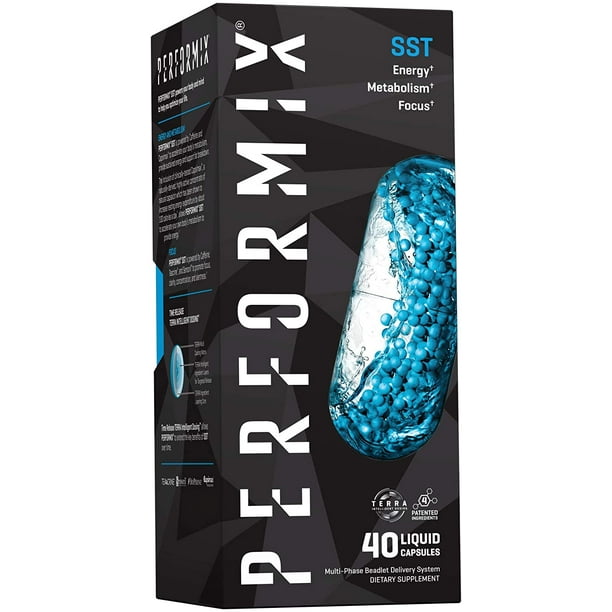 Performix SST Thermogenic Supplement