Lipozene Mega Bottle Maximum Strength Weight Loss Supplement
CLINICALLY PROVEN: Researchers conducted two 8 week independent clinical studies on Lipozene's exclusive formula. The studies found that not only did participants lose weight, but at least 78% of each pound lost was pure body fat.+

Lipozene's proprietary blend of Glucomannan ingredients expands when taken properly creating a feeling of fullness

As a dietary supplement take 2 capsules 30 minutes before each meal up to three times per day with at least 8 oz. of water.
Last updated on 2021-09-29 8:18 am
Lipozene contains a clinically proven super-fiber from the Konjac Root. Lipozene's incredible fiber has the ability to expand 200x its size (by weight) when in water. Once Lipozene capsules dissolve in the stomach, the Lipozene fiber blend activates in water, and creates a feeling of fullness that lasts for hours. This means that you can lose weight without changing what you eat. Lipozene is clinically proven to help you lose weight and reduce body fat without strict diets or grueling workouts! Without the use of potentially harmful stimulants, Lipozene can safely help you control calories.
In addition to weight loss and weight management, there are other well documented benefits associated with the use of Lipozene's active ingredient Glucomannan. This root is a natural fiber that has been found to support balanced cholesterol levels already within healthy range and may also help to maintain serum lipid levels already within the healthy range
Lipozene holds two different Clinical Studies with proven weight loss results: over the course of an 8 week independent lab test participants lost at least 5 lbs each (78% of pound of lost was pure body fat)
No Strict Diets

Feel Full Faster & For Longer

Natural Active Ingredient

Lose Fat, Not Water

Stimulant Free Ingredients
Compare Offers for Lipozene MEGA Bottle
Full Specifications
| | |
| --- | --- |
| Gender | Unisex |
| PPU Quantity of Units | 120.00 Each |
| Vitamin & Supplement Type | Weight Loss Supplements |
| Count Per Pack | 120 |
| Product Name | Lipozene Mega Bottle Maximum Strength Weight Loss Supplement, 1500 mg, 120 Capsules |
| Manufacturer | Obesity Research Institute |
| Count | 120 |
| Price Per Unit UOM | Each |
| Brand | Lipozene |
Watch video about Lipozene MEGA Bottle
Lipozene 1500mg
Like and Subscribe!
MEGA BOLO! $1211 SOLD on eBay! Oct 4 - Oct 10
Let's talk about sales the week of October 4 through October 10, 2019! Stay tuned for a Mega BOLO at the end! More SOLD videos: https://bit.ly/2yGSQZD ...
Please follow and like us: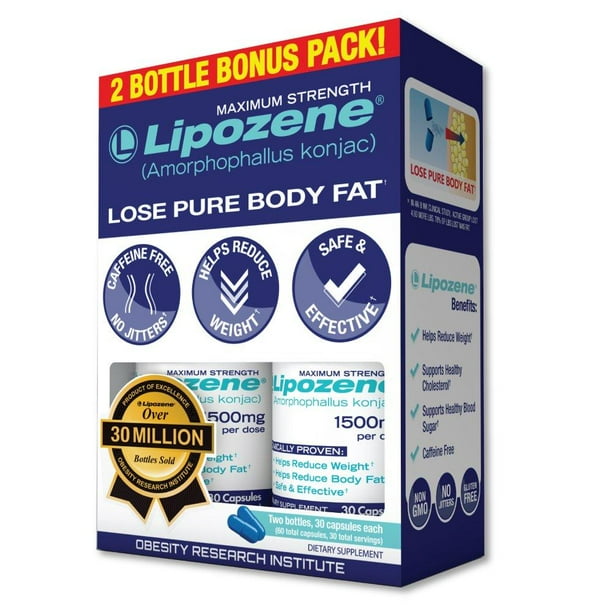 Lipozene Mega Bottle Maximum Strength Weight Loss Supplement