BPI Sports Keto Bomb Ketogenic Coffee Creamer Supports Weight Loss
Ketogenic Weight Loss Fuel†
Add it To Your Favorite Coffee
Zero Sugars
Add It To Your Favorite Beverage
Natural & Artificial Flavors
Dietary Supplement
18 Servings
To Your Favorite Tea
To Your Favorite Protein Shake
Last updated on 2021-09-13 5:23 am
The First Ever Ketogenic Creamer† to help fuel weight loss and boost energy. Simply add Keto Bomb to coffee, tea or your favorite beverage, for a rich and delicious flavor, with zero sugar! Not only does Keto Bomb taste amazing, but it helps fuel your ketogenic weight loss† goals, by including MCT's (Medium Chain Triglycerides), as well natural source of essential fats. Keto Bomb also includes a High Performance Blend of Electrolytes, which help maintain hydration and mineral levels, a challenge often associated with Ketogenic or Low-Carb Diets. Keto Bomb includes a Saffron Extract which has traditionally been used to support appetite control.
When combined with a proper exercise and nutrition rigmen. Statements based on early-stage independent 3rd part in vivo and / or vitro model scientific research data findings for individual ingredients.
Suggested Use
Add one (1) scoop to your coffee, tea or favorite beverage, or as directed by a qualified healthcare practitioner.
Other Ingredients
Maltodextrin, sodium caseinate (a milk derivative), natural & artificial flavors, fiber blend (cellulose gum, xanthan gum, carrageenan), silica, sucralose, acesulfatme-k, and titanium dioxide.
What is KETO BOMB?
KETO BOMB is a delicious creamer made for those looking to lose weight and enhance performance. BPI Sports' performance-boosting creamer is designed for those that are following a ketogenic or low-carb diet and are looking to accelerate the body's fat burning capabilities.
Why is KETO BOMB better?
KETO BOMB utilizes a blend of electrolytes, medium chain triglycerides (MCTs) and other essential fats to fuel your body and brain for better athletic performance. With delicious flavors like French Vanilla Latte and Caramel Macchiato plus zero sugar, KETO BOMB helps boost energy and blast fat for a leaner, more shredded physique.
Electrolytes
Helps the body to maintain proper hydration levels. This is important while in the "adaptation phase" of a ketogenic or low-carb diet.
Medium Chain Triglycerides (MCTs)
Some studies have shown that medium chain triglycerides (MCTs), found in oils such as coconut oil, can help in the process of excess calorie burning, resulting in weight loss.
Avocado Oil Powder
Avocados are a natural source of important electrolytes which are important for healthy muscle function and fluid balance.
Sunflower Oil Powder
Aids in supporting lean muscle building, preserving lean muscle mass, and reducing body fat.
Compare Offers for BPI Sports Keto Bomb
Full Specifications
Amount Per Serving
%Daily Value
Calories
110
Calories from Fat
90
Total Fat
10 g
15%†
Saturated Fat
1 g
5%†
Total Carbohydrate
4 g
1%†
Sugars
0 g
**
High-Performance Electrolyte And Hydration Matrix
Calcium (as calcium phosphate)
100 mg
10%
Magnesium (as magnesium sulfate)
100 mg
25%
Sodium (as sodium chloride)
100 mg
4%
Potassium (as potassium citrate)
400 mg
11%
Keto Bomb Blend (Proprietary)
20 g
Sunflower Oil Powder
**
Captex Medium Chain Triglycerides (MTCs)
**
Saffron Extract (bulb)
**
Avocado Oil Powder (fruit)
**
Watch video about BPI Sports Keto Bomb
Keto Bomb - The First Ever Ketogenic Coffee Creamer
Learn more about the first ketogenic coffee creamer, Keto Bomb™: https://store.bpisports.com/products/keto-bomb WHAT IS KETO BOMB™? KETO BOMB™ is a ...
BPI Sports Keto Bomb (5 of 5 mini-episodes)
BPI Sports Keto Bomb is the best new creamer to hit the market! It tastes incredible! Seriously y'all! I use it every single day! Get those good fats in, stop those ...
Please follow and like us: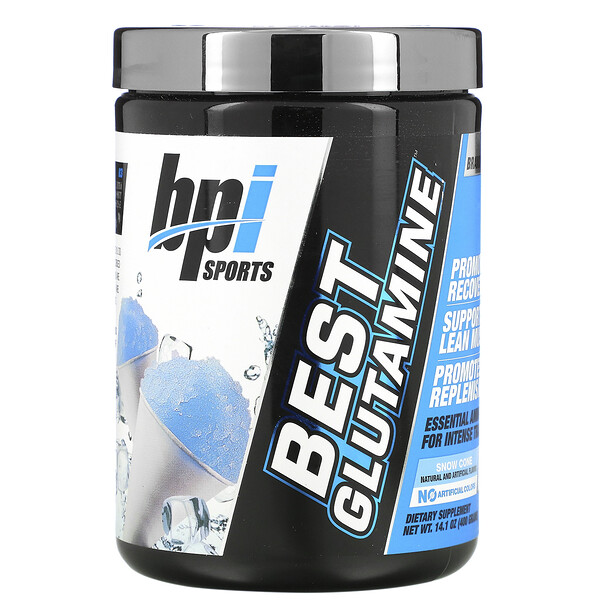 BPI Sports Keto Bomb Ketogenic Coffee Creamer Supports Weight Loss